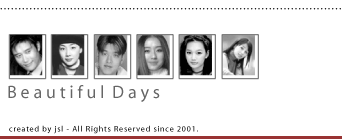 Seoul Tower

Scene: Episode 1
Yeon-soo and Sae-na had arranged to meet at the Seoul Tower. On the reunion date, Yeon-soo met with an accident and Sae-na waits in vain.

Scene: Episode 2
Sae-na invites San-jae to the Seoul Tower and talks about her troubles.

Location:
Seoul Tower is located at the famous Namsan Park, which means South Hill. Spanning almost a million pyong (equivalent to 3.3 sq. metres per pyong), the park is home to several species of trees, plants and wild animals. Centrally located and blessed with bouts of fresh mountain air, the park is frequented as it is an ideal spot for morning exercises.




Synnara Records

Scene: Most of the episodes
Victory Records - Min-chul, Yeon-soo and Na-rae's place of work.

Location:
Located in the heart of the bustling Sinchon area, the fictitious Victory Records stands on the former home of music giant Tower Records. Now it houses a local music store Synnara Music. Sinchon is surrounded by universities, clubs, cafes and shopping outlets.




Segafredo Espresso

Scene: Most of the cafe scenes

Location:
This popular Italian cafe is situated in the COEX Mall in Kangnam, Seoul.




Once In A Blue Moon Jazz Bar

Scene: Episode 6
Yeon-soo draws a portrait of Min-chul in the jazz bar.

Location:
The jazz bar opened its doors to jazz lovers in April 1998. Located in Gangnam-gu, Seoul, this jazz bar is reputable for its live performance by local jazz groups as well as the occasional stint by famous musicians around the world.




Lotte World

Scene: Episode 7
San-jae and Yeon-soo attending Sae-na's outdoor performance at the amusement park.

Location:
Lotte World is the largest amusement/theme park in Korea. Korea's own answer to Disneyland is well-facilitated with both an indoor and outdoor park, sport facilities, wedding hall, hotel and department stores etc. Located in Chamshil, Seoul, the park boasts of a world's largest indoor amusement park - Adventure Land.




Myongdong Catholic Church

Scene: Episode 22
Praying for Yeon-soo's recovery, Min-chul proposes to Yeon-soo for the second time.

Location:
Known as the fashion centre of Korea, Myongdong is a busting shopping district right in the heart of Seoul where several attractions are within walking distances. More than a century old, The Myongdong Catholic Church was designed by a French priest in 1892 and built in 1898, it is also the first church with brick-laid walls. The church has received its first makeover in July 2002.




Everland Theme Park

Scene: Episode 23
Min-chul and Yeon-soo's honeymoon location.

Location:
With a 20-year old history and more than 10 million people thronging through its door annually, the Everland Theme Park in Gyeonggi-do, Seoul is the world's 7th largest theme park as well as the pride of Korea. Apart from the coaster-rides and parades, the park has a golfing range, a racing track, museums etc. Most impressive of all would be beauteous array of flowers available throughout the year - especially the Tulips Festival during late March and April.